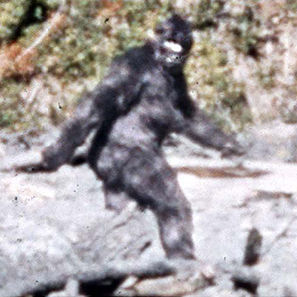 Welcome back to KRAKEN COVE!!
In episode 55 we look at folk who got rather too familiar with the animal kingdom ( Benny included), but more importantly we take a look at the Patterson Gimlin Bigfoot Tape, arguably both the most famous AND controversial Bigfoot film footage on the planet.  Benny thinks it's genuine, Matt is sure it's fake... LET BATTLE COMMENCE!! Either way it's a pretty fascinating subject!
Can we also say that it's nearly the Spooky Month, October, the run up to our favourite feast, HALLOWEEN!! Please get in touch with any stories, sightings or anecdotes, and our favourite story will receive a very special prize!!
You can contact us on Instagram at @krakencovepod, Twitter @KrakenCove, Facebook @Kraken Cove Podcast and email @krakencovepodcast@gmail.com.
Drop us a line!
Play Now